FIOR DI SETA – Gedifra Yarns
7,30€
Descrizione
PAGAMENTI SICURI
SPEDIZIONE EXPRESS TRACCIATA
ASSISTENZA IN TEMPO REALE
CONSEGNA A CASA
COMPOSIZIONE
100% seta riciclata
FERRI SUGGERITI
2,5 – 3 mm
TENSIONE DEL LAVORO
28 m per 10 cm
COMPOSIZIONE
100% seta riciclata
FERRI SUGGERITI
2,5 – 3 mm
TENSIONE DEL LAVORO
28 m per 10 cm
FIOR DI SETA è un elegante filato di pura seta naturale riciclata. Il risultato è un lavoro leggero, morbido e fluido, dalla bellissima finitura opaca. Viene realizzato utilizzando i cascami di seta, questo limita gli sprechi.
made in Italy //
FIOR DI SETA is an elegant yarn of pure natural recycled silk. The finished project also feels smooth, soft and cool with a beautiful matte finish. It is made using production residues, this limits waste.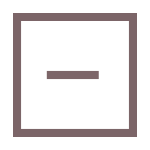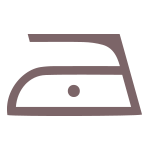 *Cosa significa "Ordinabile"?
Può capitare che qualcosa sia temporaneamente esaurito. Salvo diversa indicazione dal fornitore, i tempi di attesa sono al massimo di 10 giorni lavorativi. Se l'articolo non dovesse essere disponibile, ti contatteremo il prima possibile. //
What does "Ordinabile" mean?
It may happen that something is temporarily out of stock. Unless otherwise indicated by the supplier, waiting times are approximately 10 working days. If the article is not available, we will contact you as soon as possible.
Informazioni aggiuntive
| | |
| --- | --- |
| Colore | NATURALE 1251, NERO 1263, CAMMELLO 1252, ROSA CHIARO 1256, LILLA 1269, BLU 1260, BLU SCURO 1262, VERDE MUSCHIO 1266, VERDE MENTA 1267 |
Recensioni
Solamente clienti che hanno effettuato l'accesso ed hanno acquistato questo prodotto possono lasciare una recensione.